With the passage of the Debt Ceiling Bill through the House and Senate that extends the ceiling until Jan 2025, we can now all move on and not have to worry about any political sideshow again until next year's US Presidential elections.
This means we now return to our regular programming of proper macro and crypto narratives.
Crypto's sharp rally at the Asia open on Monday in response to the initial Biden/McCarthy deal proved a headfake and we revert to range trading again.
BTC continues to trade in-line with our base case model for Q2 - the March 2020/March 2023 analog, first shared with our reasoning in the Q1 2023 quarterly Zombieland! The Sequel (Chart 1).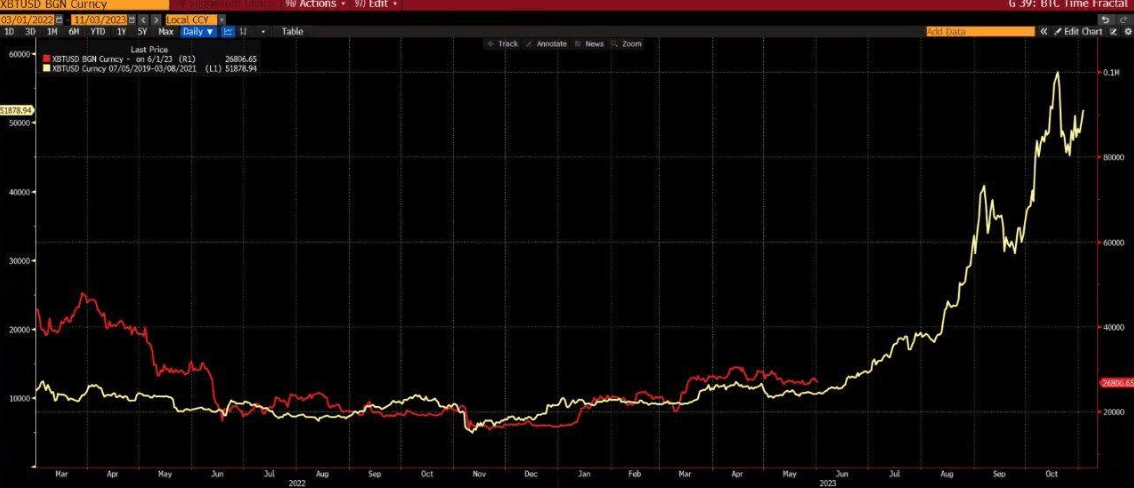 We wrote in our quarterly, that this analog will work because "there are many parallels between today's price action and 2020 for bitcoin."
"In March 2020 we were on the verge of a massive price breakdown below 5k when the Fed unleashed the liquidity tap, resulting in an exponential price increase as we approached the halving cycle the following year."
"Similarly in March 2023, we were about to break below 20k on BTC as a result of the banking crisis risk-off, when the Fed again unleashed the liquidity tap to drive us back above 30k, as we head into the next halving cycle next year."
This consolidation has played out perfectly so far, but we expect that we are soon coming close to the end sometime this month.
As a result, we recommend positioning for an upcoming big move through long 3m and 6m strangles here, with a bias to the long call side.
Optionality has never been cheaper since the crypto options market began in 2019 in BTC and especially in ETH! (Chart 2 and 3)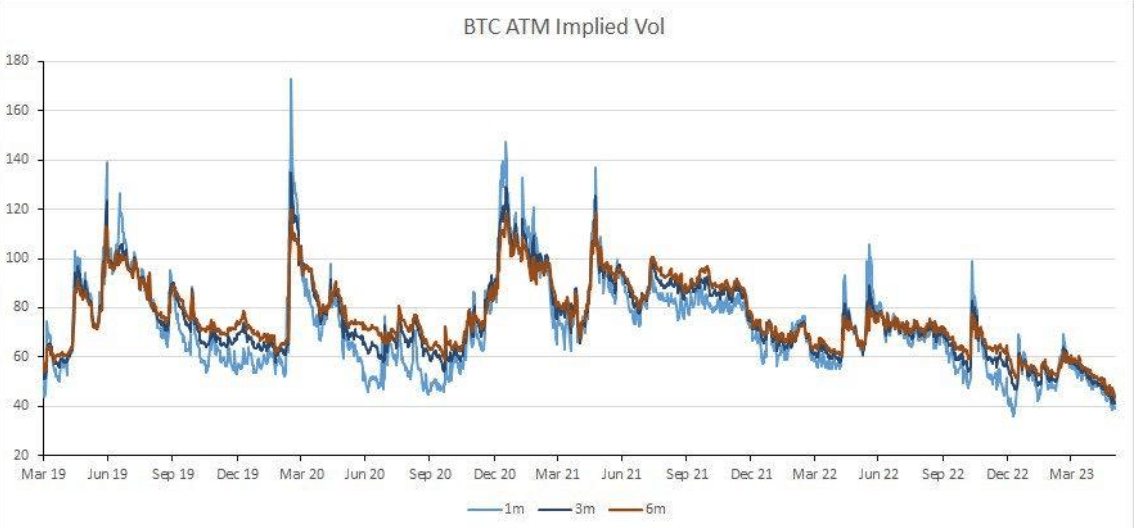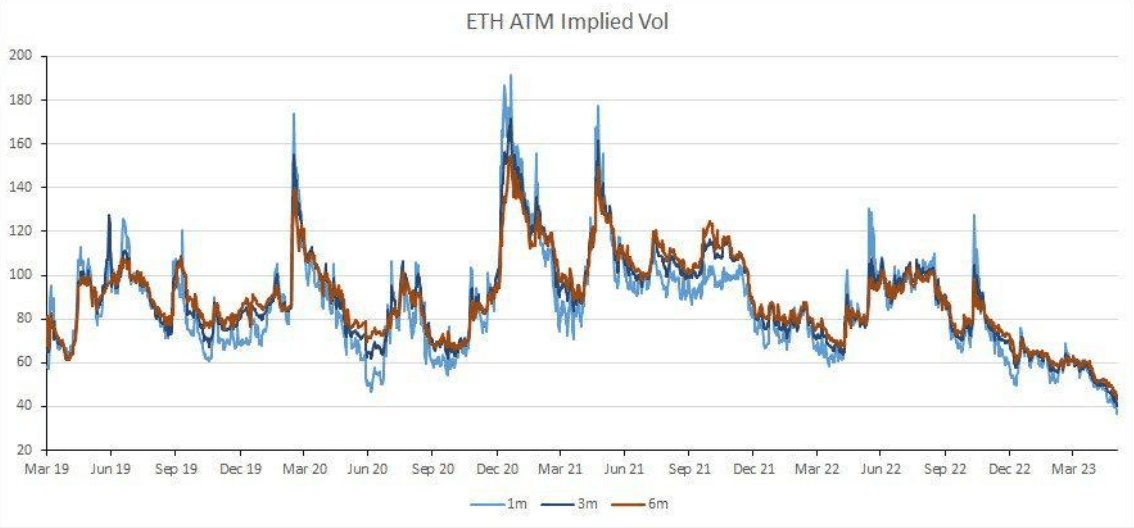 Buying 3m and 6m options with record low premiums are one of the best and low risk ways of gaining exposure to any exponential topside move as per the analog, whilst also hedging the downside.
Seasonality on the implied vol market over the past 4 years also argue for a sharp June rally before the summer lull (Chart 4). This is in line with macro market seasonalities as traders rush to adjust positions in June before their summer breaks.
Whilst our bias has always been structurally short BTC/ETH volatility, we are beginning to position for a turn in the implied vol trend. This started with going long front-end straddles last Friday, where the gamma has already paid off extremely well thus far.
We now look towards the back-end of the volatility curve, where we see the most value being long from here.