The market waits for no one.
We wrote on Tuesday how 'markets were displaying signs of waking from its range-bound slumber', and that the 'wedge pattern that BTC has been trading in since its 15k lows is reaching its first termination point.'
However, lacking a known catalyst, we had expected the last week of August to provide ammunition for the big move.
This took place much sooner than expected, as yesterday we decisively broke through the wedge to the downside (Chart below).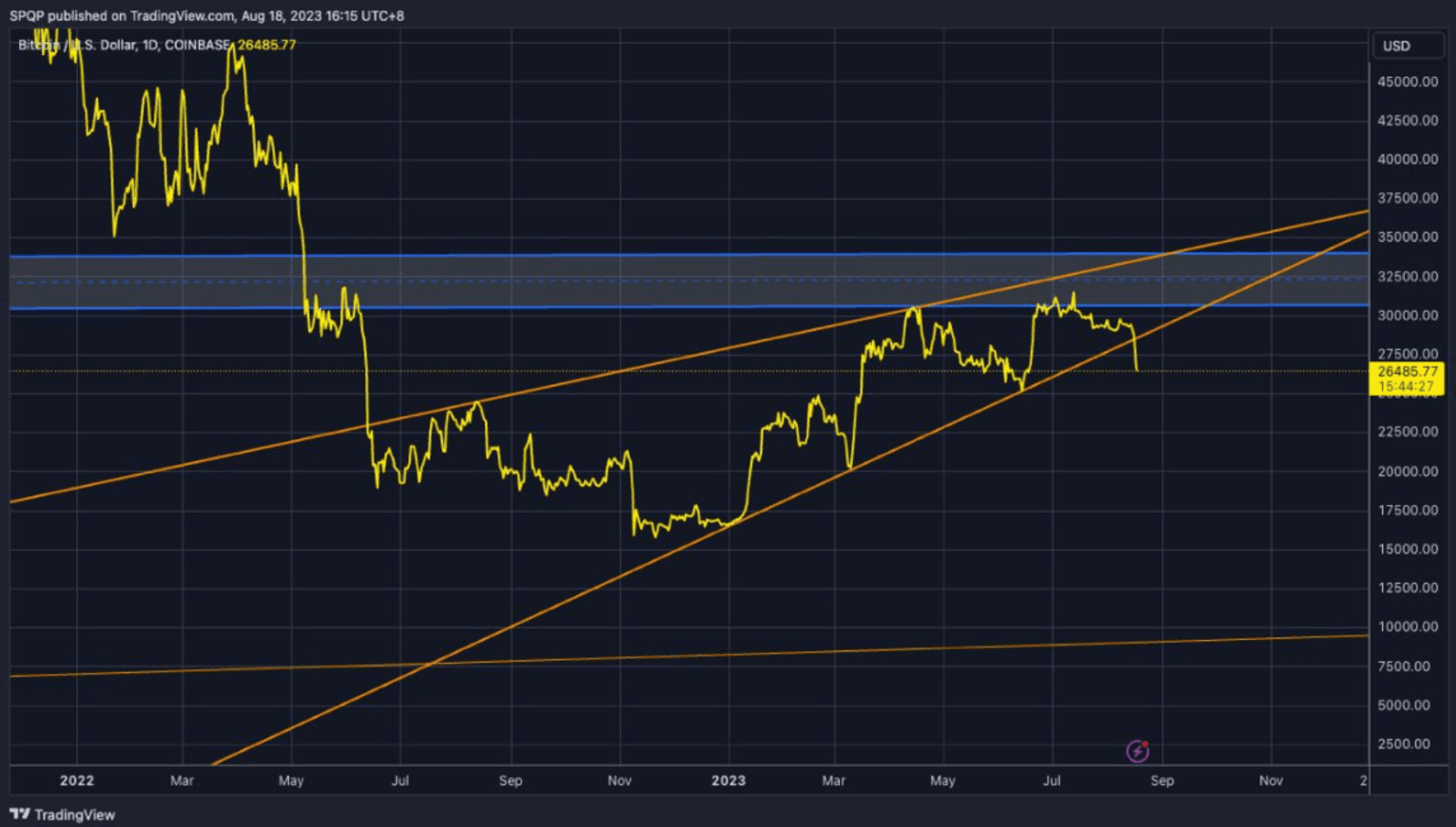 Source: Chart 1
This break was driven by large BTC and ETH gamma related perp liquidations on option exchanges Deribit and OKX, which together accounted for an outsized 50% of all liquidation flow in this move (Chart below) versus their OI share of just 17%!
Source: Chart 2
In Deribit it is likely that a large account got wiped, considering the immense short liquidation that occurred together (Chart below).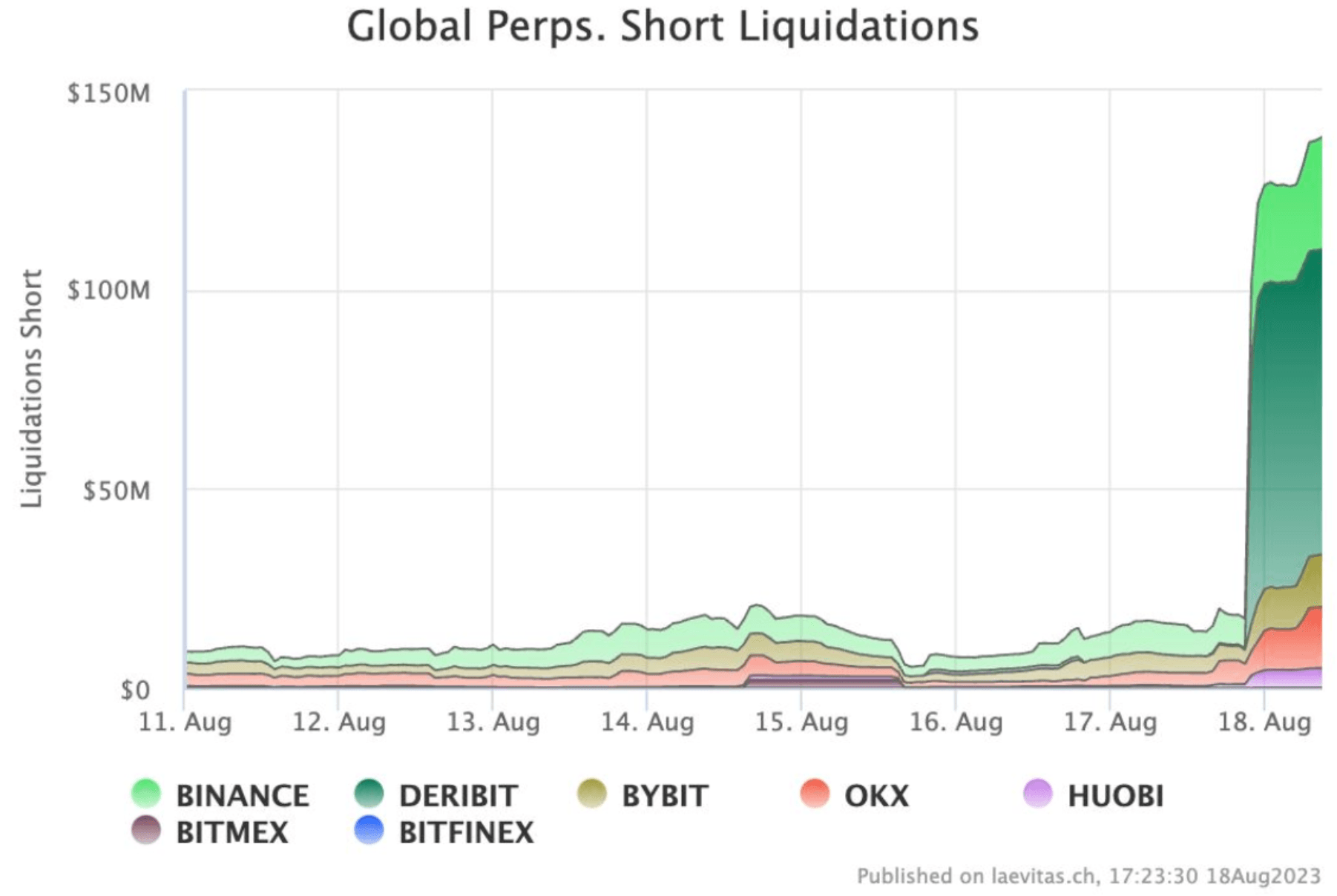 Source: Chart 3
Timing wise, the trigger for the move appeared to be a WSJ piece re-hashing the SpaceX Bitcoin write-down in 2021 and last year, while stating that SpaceX had sold its Bitcoin at an unspecified date. This led the market to extrapolate the same for Tesla, and speculate that the Dogefather had thrown in the towel on crypto.
This brought back the 2021 and 2022 ghosts of Elon-driven tops and bottoms, and we certainly hope the market will not revert back to those times again.
More pertinent is how this break has shifted the derivatives market into bear extension mode - of which despite our structural end-Sep short call long put position, we are not so confident in chasing here ourselves.
BTC perp funding is now the most negative in 6 months on the back of this (Chart below), while BTC risk reversals had a -5 vol down move.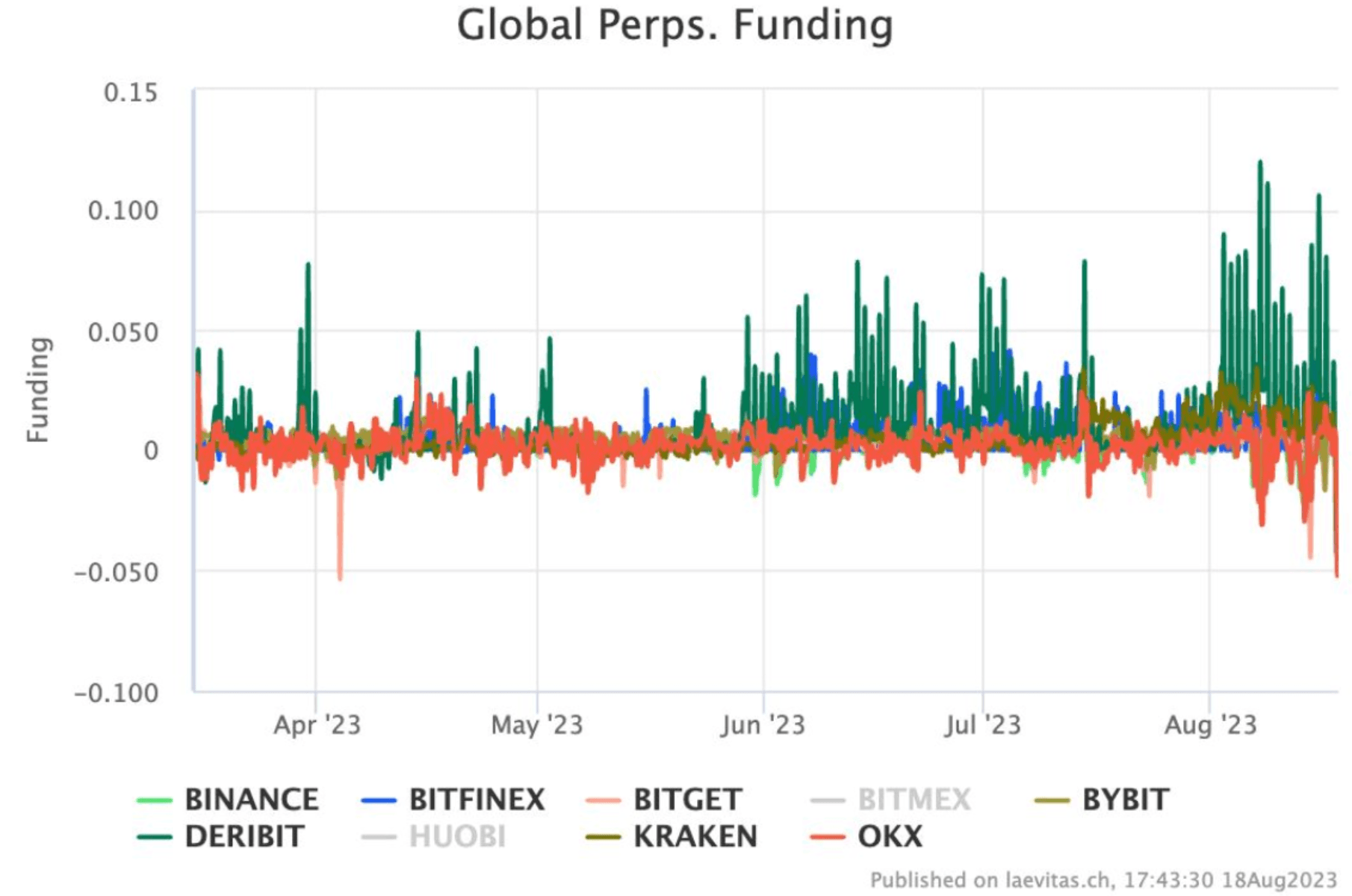 Source: Chart 4
In ETH the carnage was even more apparent, where the traded low on Deribit perps was 1466, and month-end risk reversals had a -12 vol move this week (Chart below)!

Source: Chart 5
We believe that a lot now rests on Powell's speech at Jackson Hole next week, but having held the very key 24-25k zone on this move, our wave count calls for an end to the corrective Wave A here, a bounce in Wave B to retest the bottom of the wedge. This ends off with the final Wave C (Chart below) to end the quarter and what we called our 'supermoon correction window' earlier: https://t.me/QCPbroadcast/1032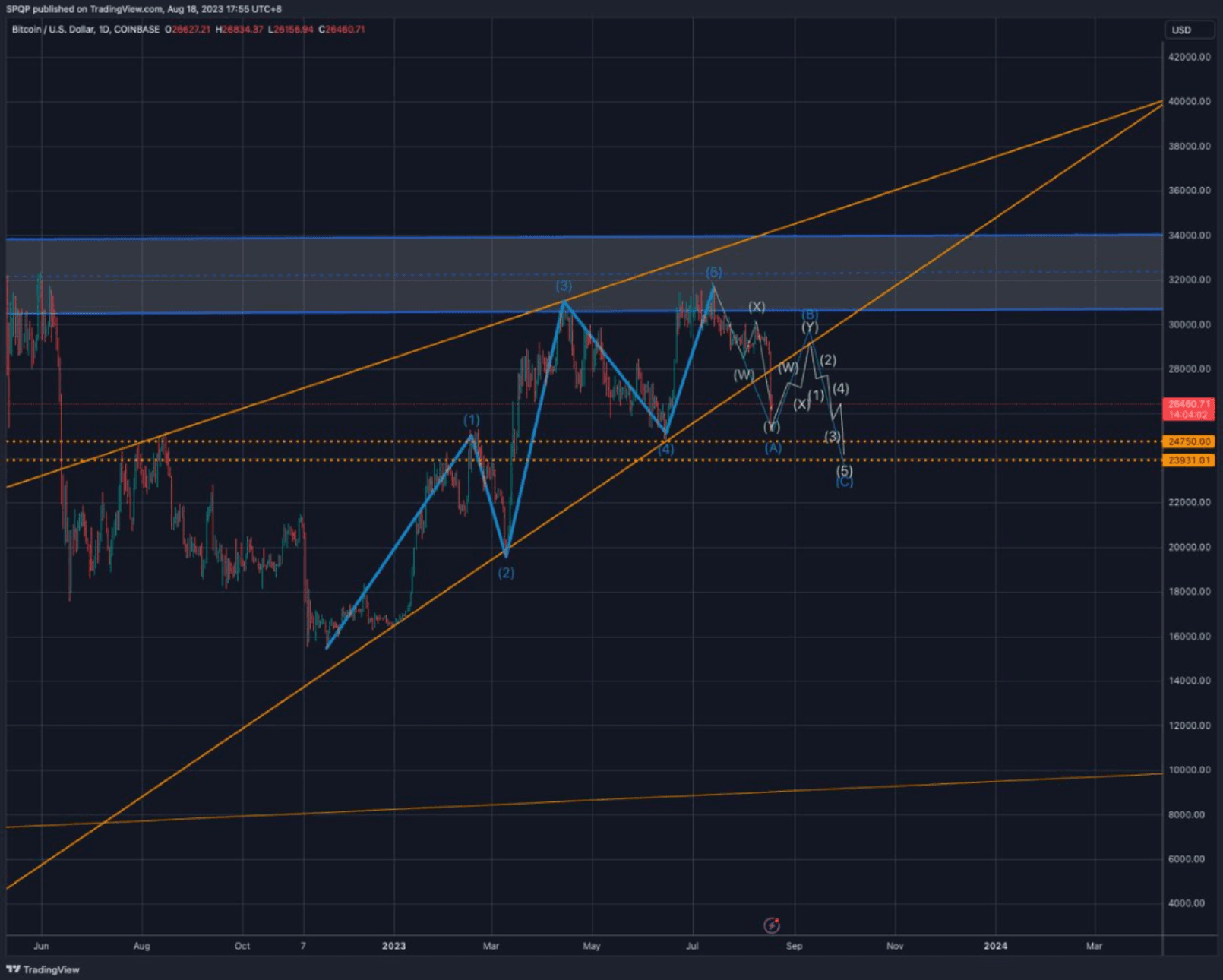 Source: Chart 6