It is time again for the regular edition of FOMC week.
Leading up to this week's meeting, volatility in the S&P 500 (VIX) is already in its longest consecutive streak (80 consecutive days) of trading under 19 since 2020!
Ominously, the 2020 record was broken in spectacular style, with the Covid crash sending volatility to its sharpest spike on record soon after (Chart 1).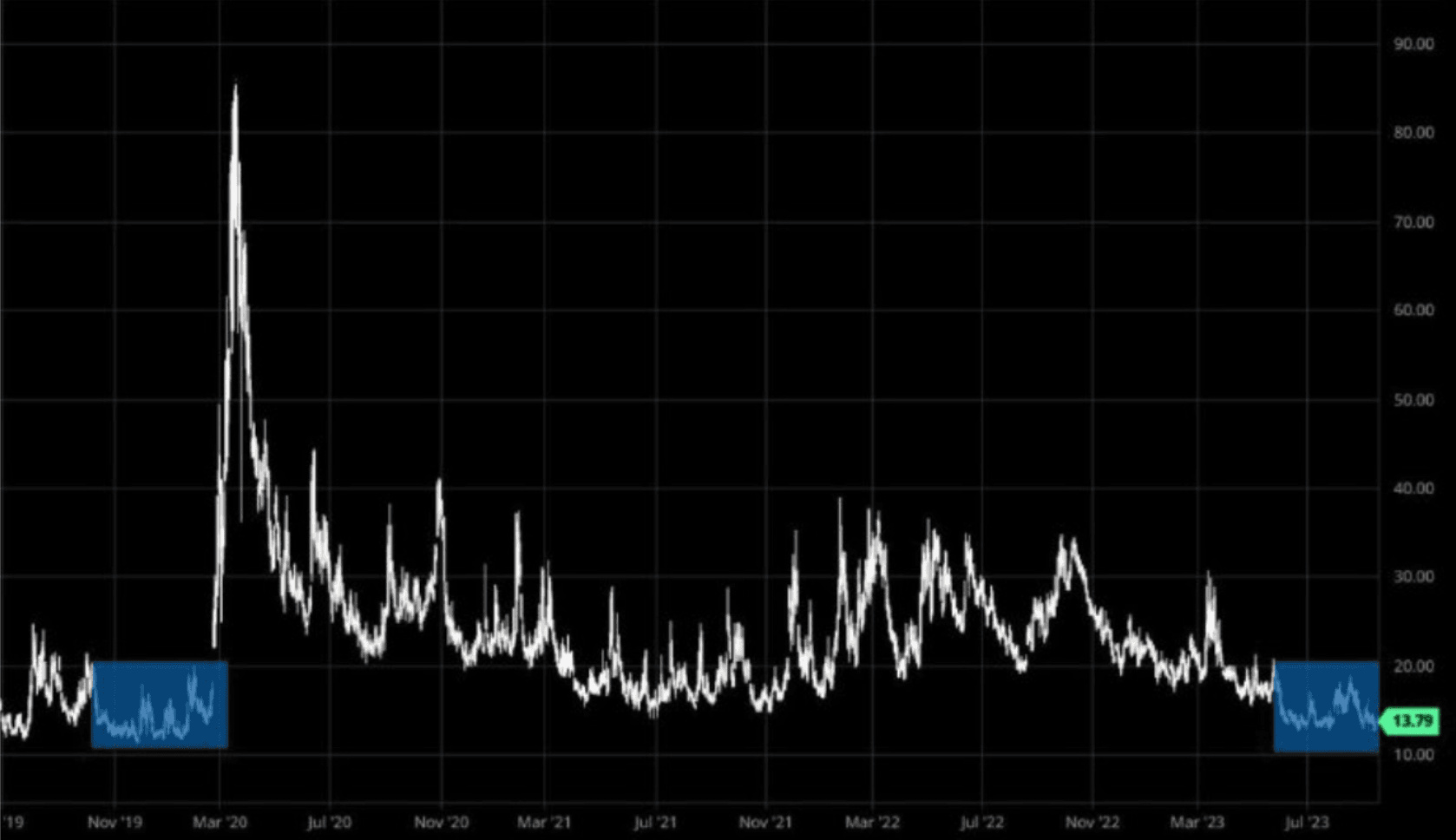 Source: Chart 1
Will we see a similar vol squeeze of epic proportions again?
If so, we doubt it will come from this FOMC itself.
Into the final three meetings of the year, we expect the appetite within the FOMC to hike again is extremely low.
At the same time, we do not see how Powell can assuredly call an end to this hiking cycle, given the surging pump prices and rebounding inflation.
This makes for a very interesting Dot plot this week, where we expect a median of no further hikes this year, and higher for longer (no cuts) next year, in messaging similar to the ECB.
With Powell likely to attempt his best vol-killing fuzzy guidance yet again, it is unlikely that current market pricing of half a hike this year followed by 3 cuts next year will shift much.
As with all tail events it is difficult to say ex-ante, but the looming US government shutdown at the end of September is a potential candidate.
This time we doubt the Fed would act to suppress vol – short of another rates-induced financial sector meltdown.
In such a scenario without Fed easing, equities will likely be down, taking BTC down along with it until the Fed acts.
One thing to keep closely on the radar is oil – which we believe has taken over as the leader of macro markets, and where a break of $100 will likely kick off the overall risk sell-off in earnest.
In BTC, the current Wave 2 of our C Wave expanded flat has so far bounced which we expected (see here), but we still need to see the super crucial Wave 3 that breaks the local lows for our count to be intact (Chart 2). The invalidation point would likely be a break of prior highs above 32k.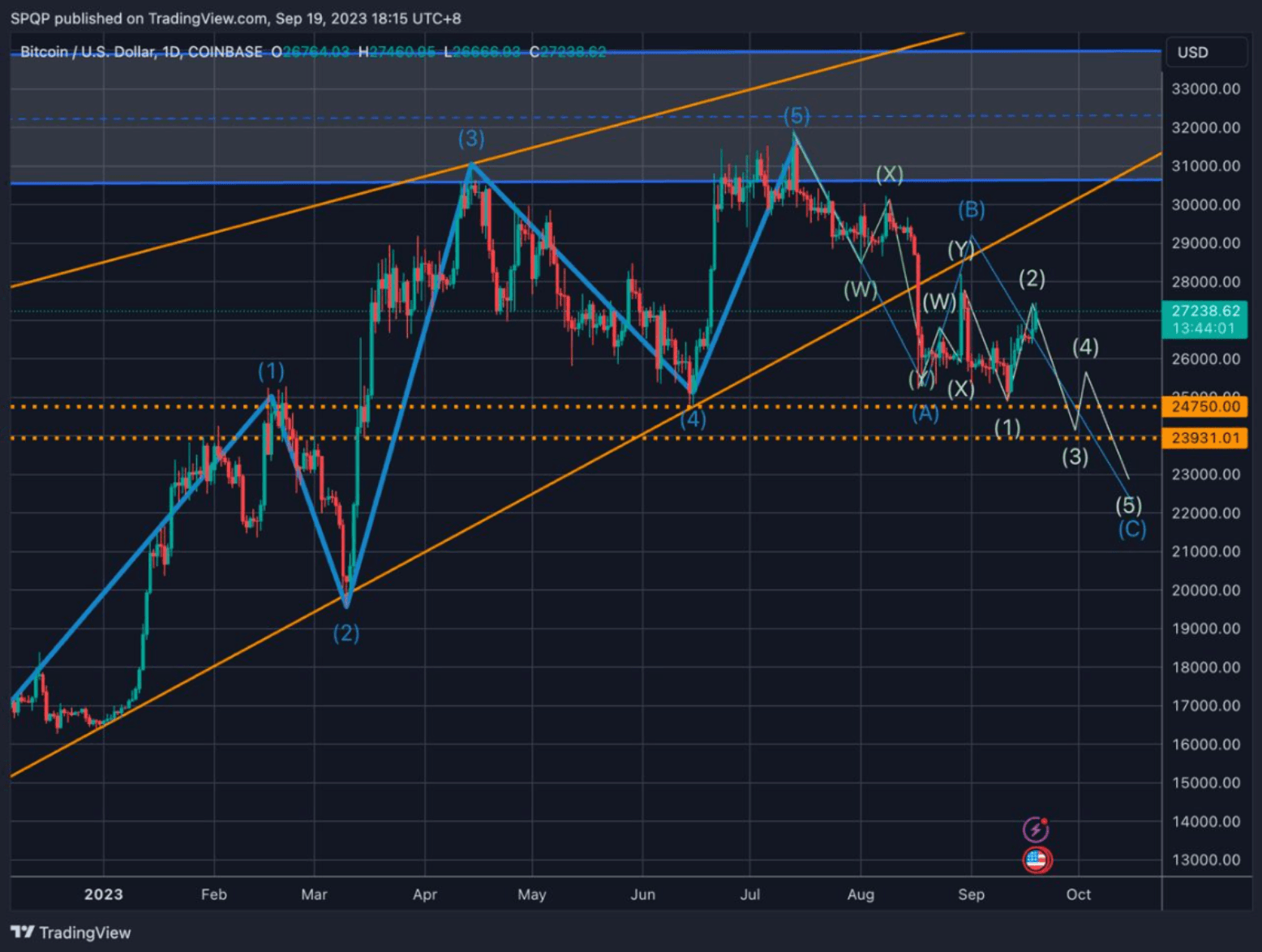 Source: Chart 2
A large reason we're seeing for this bounce are rumours of a Mt. Gox delay to 2024. With the prior expected date just a month away, we believe many went short on this and an official announcement will surely drive a short squeeze identical to the release of the SEC vs. GBTC judgement last month.
However, we similarly expect any such headline spike to quickly fade, as global risk will continueto weigh on crypto markets into Q4.