Overnight, macro markets had a hawkish surprise from the FOMC Dots, and right after that Mt. Gox officially announced a delay by up to a year.
And in all that BTC has barely budged.
For us this is a sign that positioning in the market is light, which limits the chances of a sharp near-term move.
In any case, other macro markets have latched onto the hawkish FOMC Dots forecasting 2 less cuts in 2024 and a higher terminal rate as a signal for a broad-based risk off.
While we are not sure the Dots really mean very much, US equity (Chart 1 – Nasdaq) and rates markets (Chart 2 – 10 year yield) have broken some very key levels on the back of this, and reflexivity can take over with the bearish thesis from here.
Source: Chart 1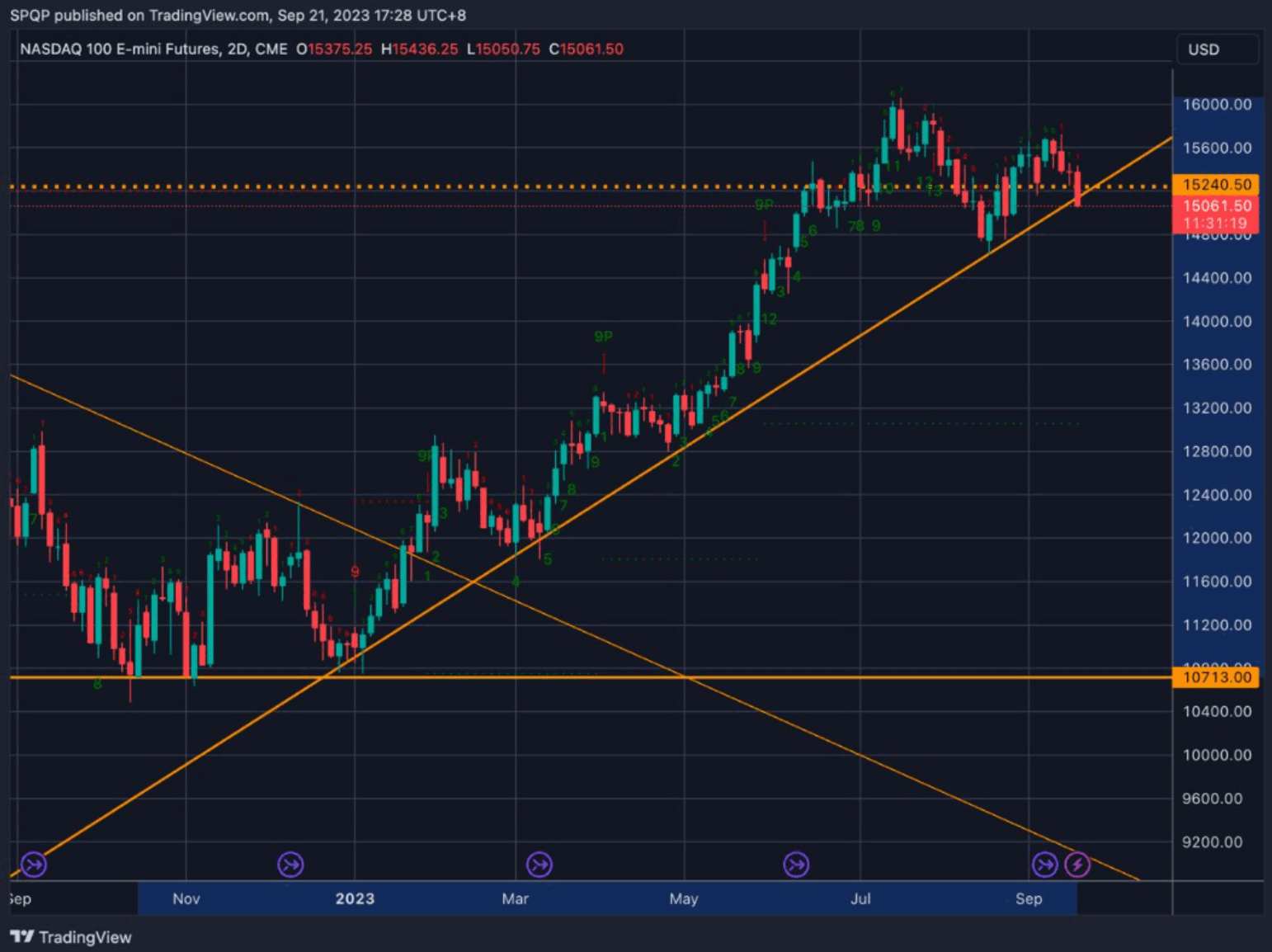 Source: Chart 2
If we are right, then this macro move could seep into crypto markets and take BTC lower with it (Chart 3), albeit with a lower beta as compared to other very stretched macro markets like the NASDAQ.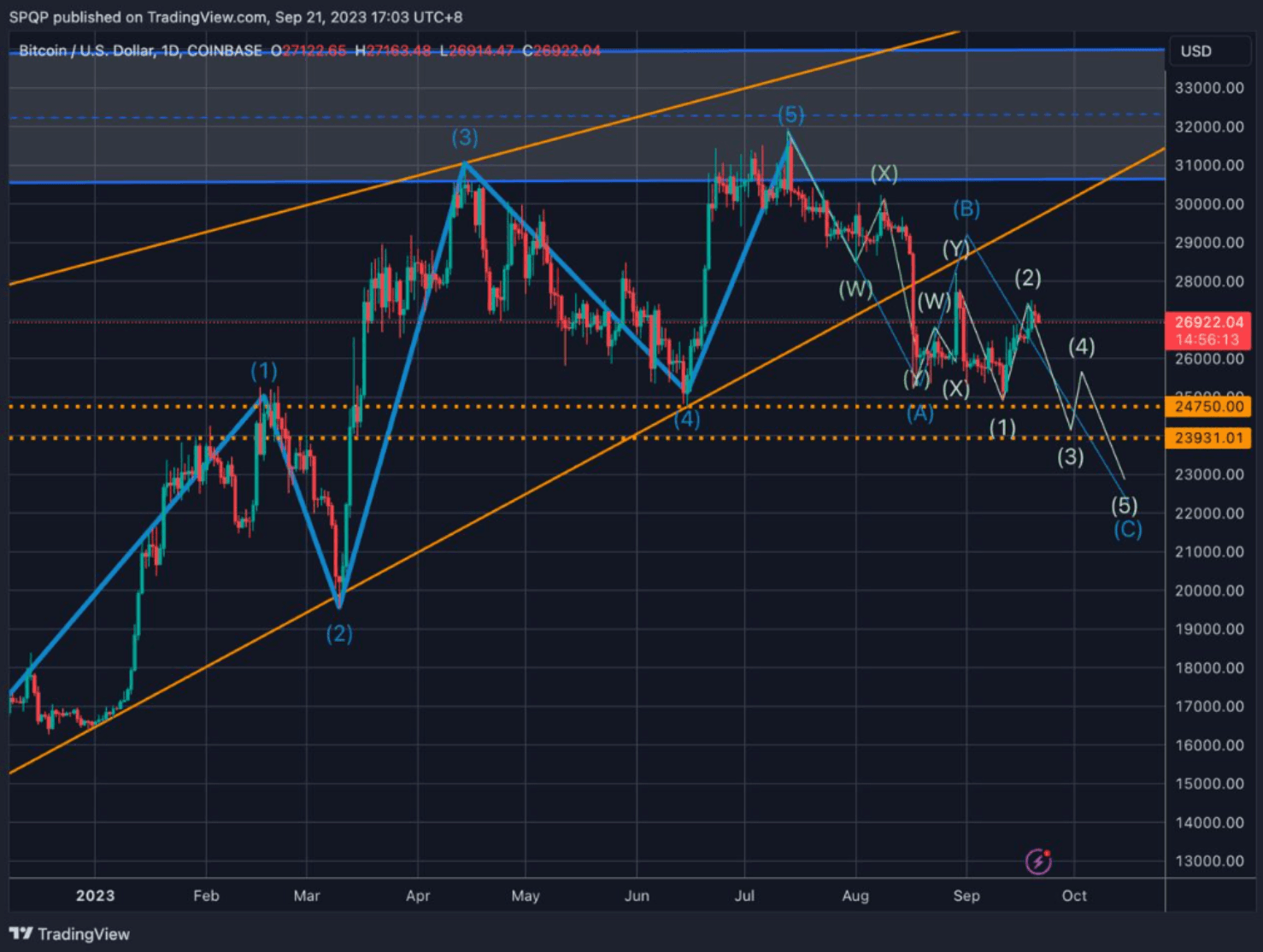 Source: Chart 3